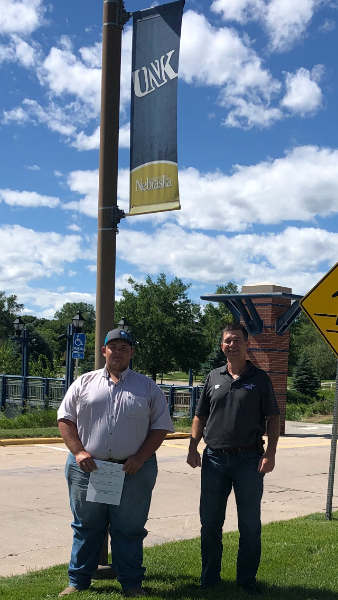 Hunter Hogan earns FAA drone flying license
Hunter Hogan took the FAA's Part 107 Pilot's Knowledge Exam at University of Nebraska in Kearney and passed the test with flying colors! This test is the culmination of a year's worth of learning about drones in Logan High School's new "Intro to UAS" course. Although it is certainly not a requirement that students take this exam, it is an option that allows students to get their commercial unmanned pilot's license for flying drones. Hunter plans to attend Goodland Technical School majoring in Precision Agriculture. Unlike other students who have entered the Goodland program, Hunter will have a very concrete knowledge of drones, as well as a FAA license.
This will give Mr. Hogan a definite advantage as he starts his vocational career. Logan High School is proud to have been able to give Hunter this opportunity and would like to thank the Dane G. Hansen Foundation for their generous grant which made the drone program at Logan possible. The "Intro to UAS" class is taught by Mr. Jerrod Hofaker.
Best Wishes, Hunter, as you begin your coursework this fall in precision agriculture! We are proud of you!!!